The exchange programme is one of the most popular programmes available to CUHK Business School students. It aims to provide students with international insights developed via connections with well-known overseas universities. Through such exchange, students learn about different cultures, the communication skills necessary for the global market and, more importantly, a variety of unique business practices.
As undergraduates of the CUHK Business School, IFAA students enjoy many opportunities for exchange. Each year, more than 500 exchange places were offered by the Business School, the University, and its nine colleges. Students can go on exchange for one term or, in some cases, for one year. They can enrol in courses at their host universities and transfer the credits gained to CUHK. Students usually need not extend their study period beyond one term. The University and the Business School provide scholarships to help students with their financial needs during the exchange period.
IFAA students have shown great enthusiasm at the international exposure offered during summer breaks. In the past, students have been sent on summer exchange to a number of renowned universities including Harvard, the University of California at Berkeley, the University of Toronto, and Queen's University.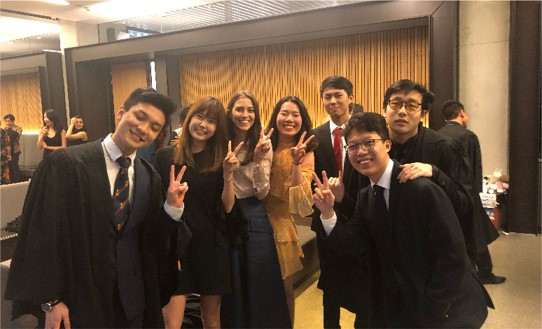 "The days in Australia are like a dream to me. A long and sweet one. "
There may not be another chance that I can live with all my friends who grew up in different countries: we ate together, we studied together, we took care of each other, we laughed and we cried together.
There may not be another chance that I can travel six times a year: seeing all the amazing sceneries in New Zealand, being the last group of tourists who were able to climb on Uluru, saying hi to the cutest smiley Quokka in Perth, enjoying ziplining in Queensland, visiting Parliament House in Canberra, and last but not least, exploring all of Sydney every day.
If anyone asks me what is a must-do thing for a university student, I will say "Go on exchange" undoubtedly. You will meet a group of lifelong friends, you will know yourself better and you will be the better version of yourself. The 313 days in Australia is just one short journey in my life but I will never regret the decision I made to go to this strange country alone and I will never forget each day I spent there.
Exchange Student in The University of New South Wales in 2019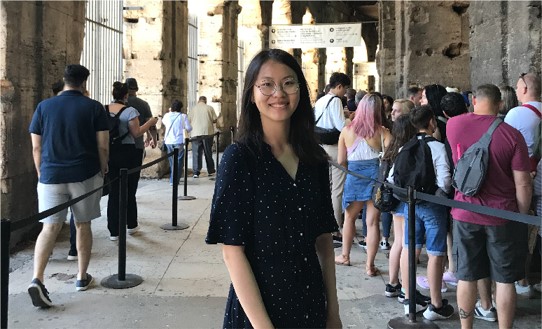 "The five months studying abroad in France is a
life-changing experience for me."
Not only was it academically and culturally fulfilling, but it also made me become a more independent and confident person.
In the adventure, I got to meet amazing people from all over the world with different backgrounds and cultures. It was great to learn about other cultures including languages, food, and traditions as it helped me know more about the world. I could still remember my French friends teaching me how to buy pastries in French and my Indian friends cooking me spicy curry! The precious friendships built definitely made my journey fruitful and unforgettable.
More importantly, I have gained personal growth as I had to handle all situations independently in an unfamiliar environment. It could be overwhelming at first, but it was truly a valuable opportunity for you to discover yourself and step out of your comfort zone.
"The world is not in your books and maps. It's out there". I believe there is no better way of exploring the world by yourself.
Exchange student in TELECOM Ecole De Management
(For Business Studies) in 2019