IFAA offers two internship programmes: Actuarial Training Programme and Summer Internship Programme, in which students work in the actuarial departments of insurance companies and related business entitles (such as actuarial consulting firms and reinsurers). We are the pioneer of actuarial internship programme since the establishment of IFAA, we have had a good relationship with well-known insurance companies, and they offer internship positions to our students regularly and provide actuarial training to students through their normal activities. Students make good use of these opportunities to get involved in the real business world, gain practical work experience, and enhance their interpersonal and communication skills. Our partners include AIA, AXA, BOC Group Life Assurance Co. Ltd., Ernst & Young, Chubb, FWD Life Insurance, HSBC Insurance, Manulife, Milliman, Prudential, RGA Reinsurance, Sun Life and Swiss Reinsurance. Many of our students have received informal return offers after the internship.
In addition to Actuarial Training Programme, the CUHK Business School also offers summer internship. Internship opportunities come from various business fields, such as investment banking, general banking, business consulting, insurance management, marketing, and accounting. Quite a few internships are offered exclusively to IFAA students. The opportunity to work in a variety of departments, such as actuarial, accounting, financial and underwriting departments, gives students the chance to experience the different aspects of operations in the insurance industry, which enrich their learning experience and serve as a useful launch-pad for their future career development. Our students received summer internship offers from multinational insurance companies and reinsurance companies including Chubb, AIA, AON, Assicurazioni Generali S.p.A., AXA, Ernst & Young, HSBC, Manulife, Milliman, MSIG Insurance, Prudential and Sun Life.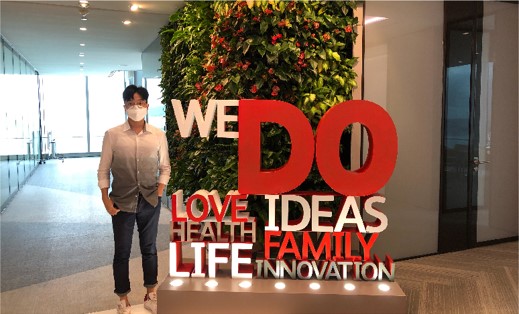 "I am glad to be granted with the precious opportunity to work in the Product Management Team of Prudential Hong Kong Limited."
As a pricing actuarial intern, I am responsible for policy administrative quotations, special quotations for new policies, as well as assisting ad-hoc projects and user acceptance tests during new product launch and bonus declaration. The six-month internship experience allows me to apply the knowledge I gained from university onto real-life actuarial work, at the same time gives me hands-on experience of actuarial career. Not only had I gained technical knowledge, but also rationales in actuarial decision making, which is essential to my future actuarial career.
Despite that under COVID-19, it is difficult to work at the office due to work-from-home arrangement, my colleagues and supervisors still provide solid and extensive support, and concrete sharing of their work experience to me, forming the most precious takeaway of my six-month internship at Prudential.
Prudential Hong Kong Limited (2021)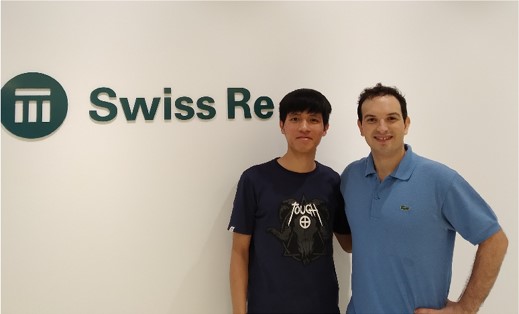 "Joining the half-year actuarial internship programme in Swiss Reinsurance Group is definitely the smartest choice I have made last year."
I was working in the Regional Steering Team under the Pricing Department. My main duty, in layman's term, was to ensure the insurance products were profitable. The challenges I faced during the internship equipped me with essential actuarial knowledge and sharpened my sense towards the validity of actuarial assumption – to illustrate, how did COVID-19 affect interest rate, which eventually deteriorated the balance sheets of insurance firms. This prepared myself and paved the way for my future career.
Being a multinational company, Swiss Reinsurance Group had offered me numerous chances to work with people around the world. It might be a surprising fact that I was the only Hongkonger in my team, meanwhile my other colleagues came from India, the UK, China, and Australia. Occasionally, I even needed to work with Japanese and Korean. Cooperating with people from various backgrounds had strengthened my communication skills and my adaptability to different working styles.
The half-year internship has not only given me a glimpse of the industry, but also enriched my university life.
Life & Health Products, Reinsurance
Swiss Reinsurance Company (2021)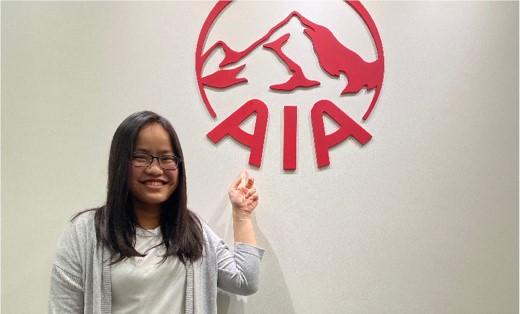 "The half-year internship at AIA Company Limited was a fruitful and unforgettable experience for me."
As an intern in the Actuarial Solutions Architecture department, I was responsible for Prophet Modelling for Project Halley. I was responsible for model enhancements to comply with the IFRS17, the latest accounting standard for insurance contracts. The internship provided me with solid technical skills in Prophet, as well as plentiful opportunities to present my thoughts to others. It is a satisfying experience to see my work having a direct impact to AIA, and my colleagues and supervisors, many of whom are alumnus of IFAA, has given me their kind guidance and support. My team is very diverse, with colleagues from Korea, Malaysia, Taiwan and Mainland China, which equipped me with adaptability in an international setting and better communication skills. The 6 months with AIA exposed me with many facets of actuaries' job. This is certainly important for my future career planning and a valuable experience in my university life.
Actuarial Solutions Architecture Department
AIA Company Limited (2020)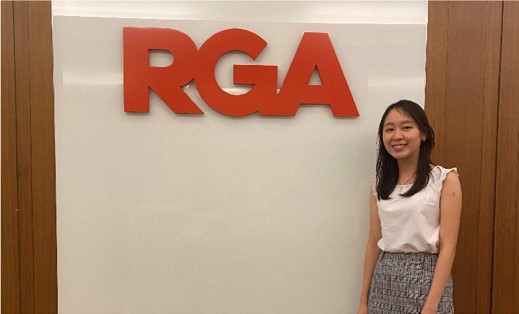 "It was definitely rewarding as an intern at RGA for six months, where I had the privilege to work in local pricing team and learn about the reinsurance industry."
I was assigned with Pricing Model Automation Project and Critical Illness Experience Study, which had offered me great opportunities in acquiring technical skills such as Microsoft Office and AXIS modelling. By reconciling pricing results and reviewing treaties, I had gained a comprehensive understanding of pricing assumptions. In addition, the claims audit project had given me a holistic view of a policy journey. By working with the claims and underwriting departments, effective communication and data analysis skills were enhanced.
I am eternally grateful for the sincere comments from colleagues and I am especially fond of the resilient culture of the company, where lifelong connections are built. To quote a senior from my team, "Learn, unlearn, relearn". I believe that there is no end to the learning curve of an actuary, and this internship embarks on discovering my future career.
Hong Kong Pricing
Reinsurance Group of America, Incorporated (2020)